Chainlink has experienced a strong correction over the past few days as Bitcoin and Ethereum has dropped. The leading cryptocurrency dropped over 50% from its all-time high around $20 to local lows around $9 in the span of a few weeks.
The cryptocurrency has since bounced. According to CoinGecko data, LINK now trades for $11.50, bouncing in tandem with Bitcoin, Ethereum, and other top cryptocurrencies.
Although BTC remains on thin ice due to its inability to reclaim $10,500 as support, an analyst is optimistic that LINK has room to rally from here.
Related Reading: There's an "Unusual" Amount of BTC Sellling Pressure From Miners
This Chainlink Fractal Predicts More Upside Is Likely
According to a cryptocurrency trader that at the start of the year predicted that Bitcoin would hit the $3,000s in 2020, LINK is currently trading in a fractal of its price action in late-2018 and 2019.
The fractal suggests that LINK's ongoing correction is over and that a parabolic rally towards new all-time highs is likely in store for the altcoin.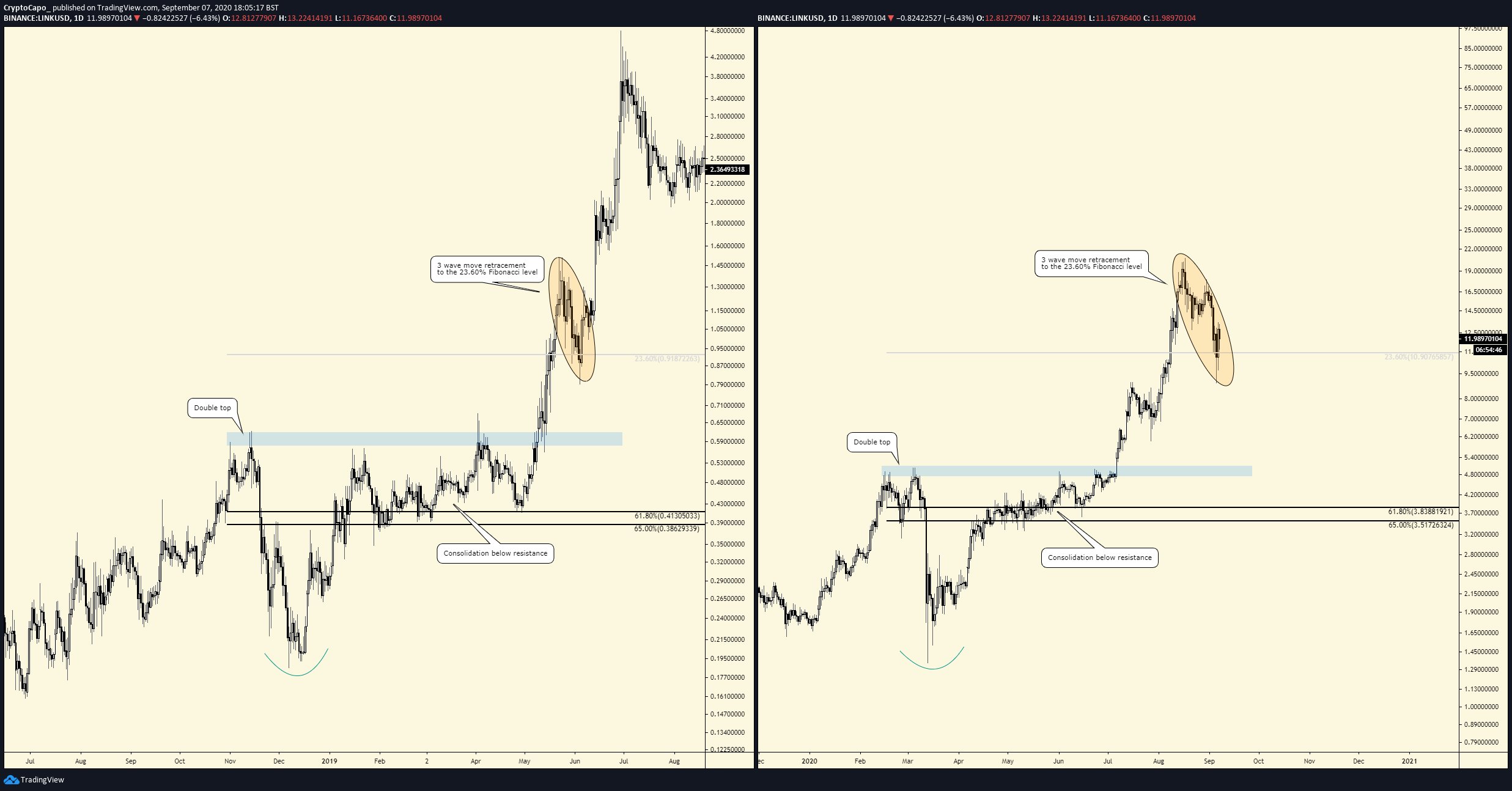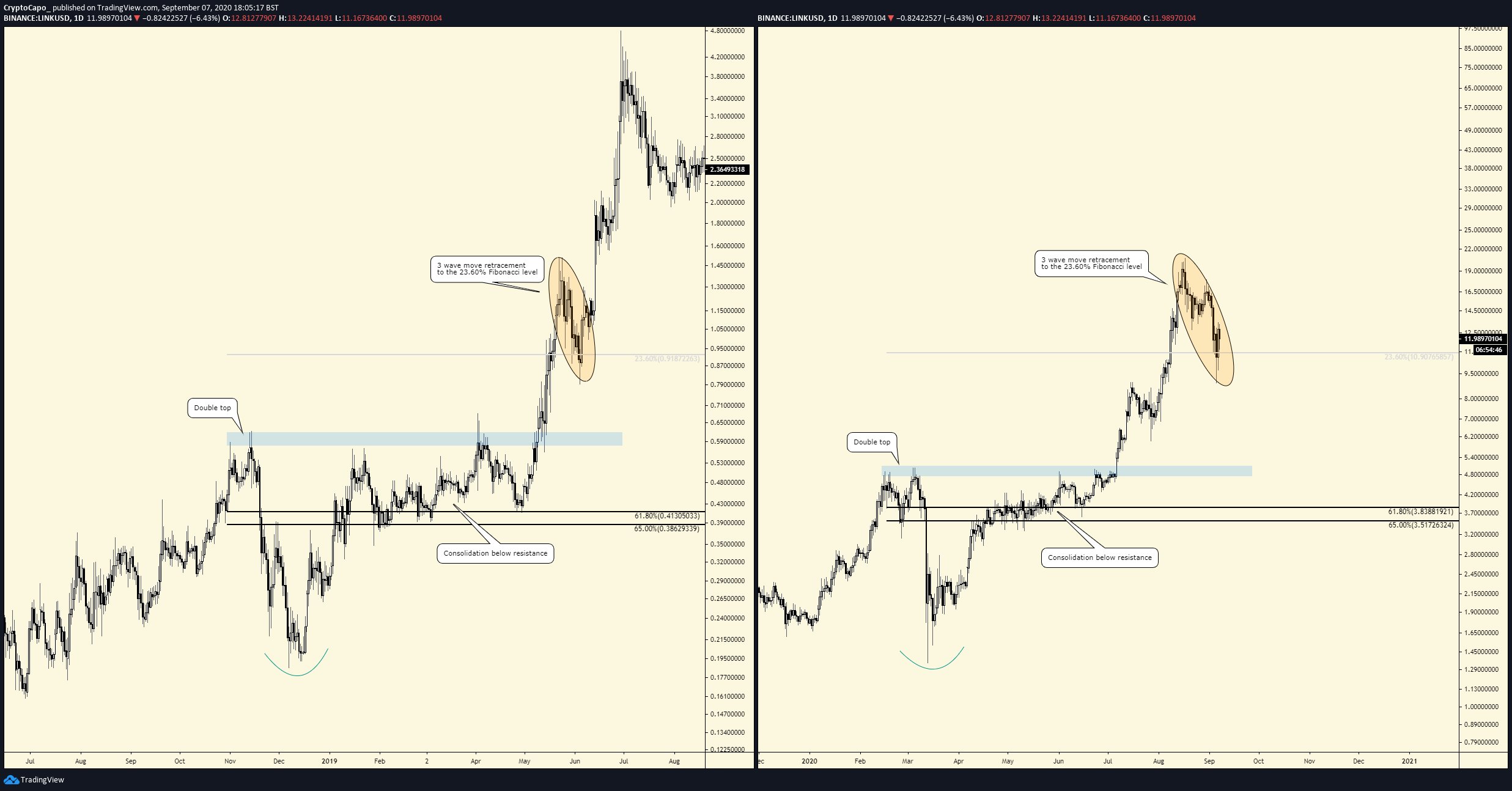 Chart of LINK's price action over the past few months with a fractal analysis by crypto trader il Capo of Crypto (@CryptoCapo_ on Twitter). Chart from TradingView.com
Related Reading: These 3 Trends Suggest BTC Is Poised to Bounce After $1,000 Drop
LINK Rally Could Trigger DeFi Boom
Kelvin Koh, a partner at The Spartan Group, says that a rally in the price of LINK and/or Band Protocol may bode well for the rest of the decentralized finance space.
The Spartan Group is a crypto-asset hedge fund and venture fund with an advisory arm based in Hong Kong.
On August 22nd, Koh, who is a former partner of Goldman Sachs, said:
"Oracles led the previous leg of DeFi rally on the way up and then on the way down. If today's move in $LINK and $BAND is any indication, the next rally for the broader DeFi space should follow."
This sentiment is in line with other analyses that predict the DeFi space has further to run after already rallying parabolically over the past few months.
Related Reading: Here's Why This Crypto CEO Thinks BTC Soon Hits $15,000
Featured Image from Shutterstock Price tags: linkusd, linkbtc Charts from TradingView.com This Chainlink (LINK) Fractal Predicts the 50% Correction Is Over
Tags: chainlinkfractalLINKBTCLINKUSD